Pea, Potato, & Paneer Tiki Patties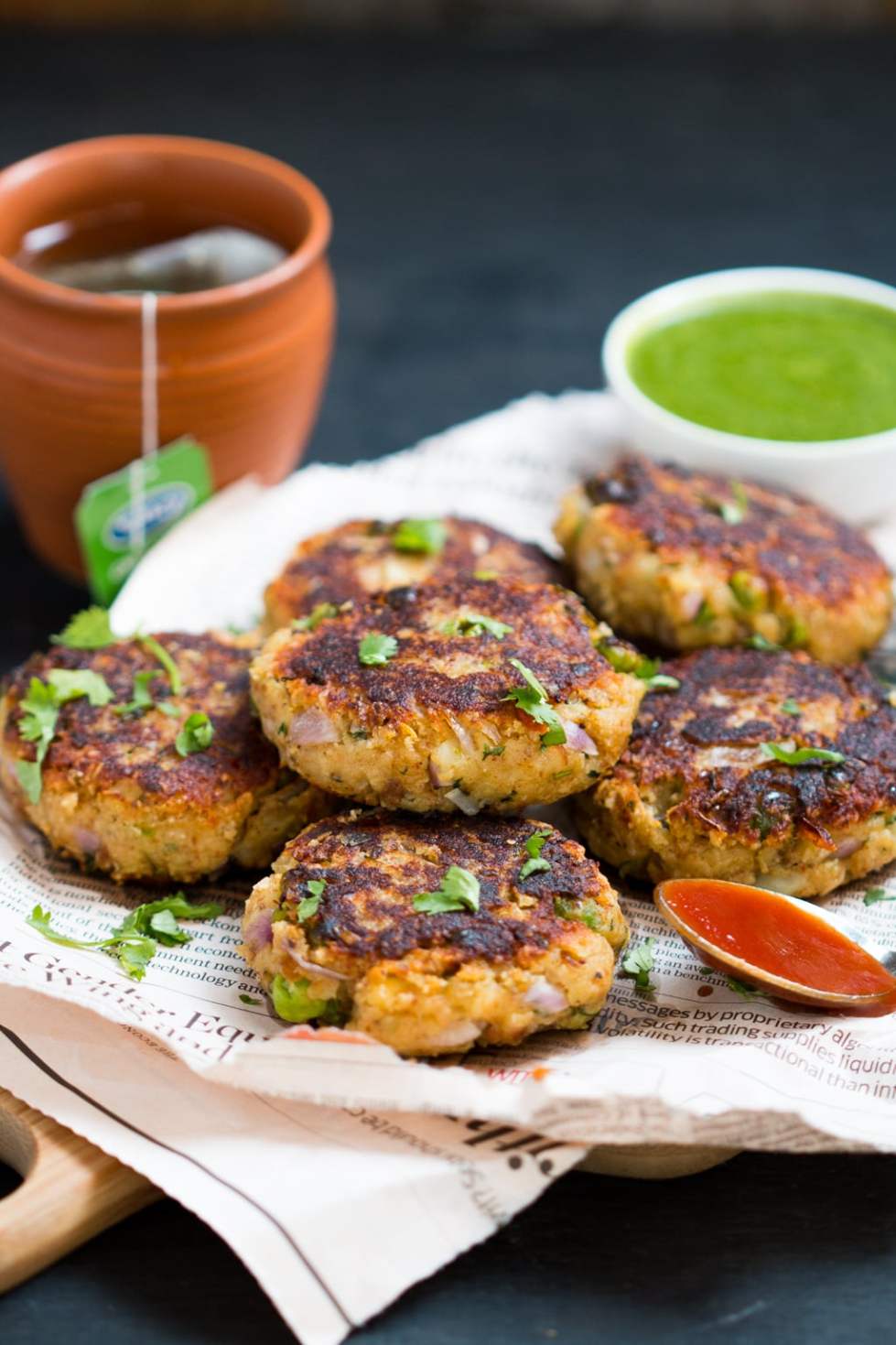 Try this take on Pea, Potato, and Paneer Tikis!
Prep Time

10 min

Cook Time

15 min

Total Time

25 min
Cuisine

Course

Suitable for diet
Ingredients
For Your Patties
3 TBSPs vegetable oil
3 potatoes large, boiled & mashed
100 grams paneer, grated
3/4 cup green peas, steamed
1 large onion, finely chopped
1/2 cup oats, instant cooking
1 inch piece of ginger, grated
2 green chilies, finely chopped
Bunch of coriander leaves , finely chopped
1/2 tsp cumin powder
1/2 tsp chili powder red
1 TBSP chaat masala powder
Salt to taste
Method
1
Combine all the ingredients in a large mixing bowl, except the vegetable oil.
2
Combine all the ingredients well, while mashing the green peas lightly with your hands as you mix. Check the salt and spice levels and adjust to suit your taste.
3
Divide the mixture into equal size portions and shape them into 1/2 inch thick, rounded patties.
4
Heat oil in a large skillet or pan. Fry the tikkis for 10-12 minutes on each side till golden brown and cooked thoroughly.
5
Remove them from the pan and drain the excess oil on a paper towel.
6
Sprinkle the tikkis with more chaat masala and chopped coriander, and serve hot with mint chutney or ketchup.