ABOUT US
Serving the Community Since 1982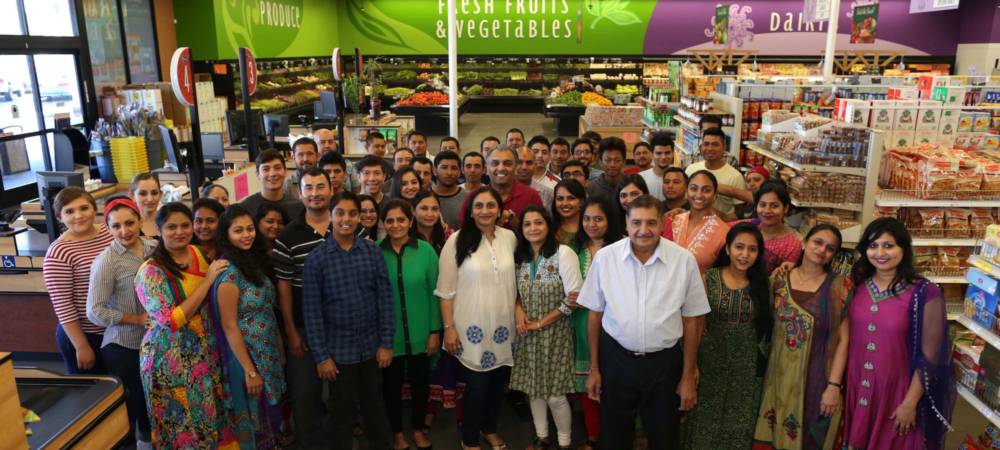 Family-owned and operated since 1982, we have been serving the local community of Artesia, CA for almost 40 years.
We are proud of our large selection of produce, ingredients, and vegetarian products, and we love having the opportunity to offer families in our community and beyond the flavors and culture of India.
When we opened our doors all those years ago, we felt passionate about filling the void for unique, fresh, quality ethnic foods in the local community.
Although we have grown to become one of the largest Indian grocery store in California, our passion hasn't waned. We love serving families, children, and nearby communities with healthy Indian ingredients.
your local grocery store
Why Are We Different?
Grocery stores are a dime a dozen, so what exactly makes us so different? At our stores, we import authentic Indian produce that aren't found anywhere else in the area and offer an array of unique Indian brand name products that are imported.
Let us not forget the Pioneer Bakery, our baked goods that include our locally famous roti, pav, and thepla.
Our family owned and operated grocery store allows you to experience one of a kind customer service while picking up the necessities you need.
We care about our community and the environment, which means lessening our carbon footprint. That's why over 750 solar panels have been installed at our second location, and both of our stores utilize energy-saving LED lighting.
Over the years, we have been able to expand and open a second Pioneer Cash & Carry store to better serve our customers and our local community. Take a look at the brand new layout!
Testimonials
What Our Clients Say About Us
This place is great. If you cook Indian food from scratch or if you like it premade and ready to be heated, you will not be disappointed.
My parents always came here, so I always come here. The owners are vegetarian, so there's no meat in the place, which means you don't have to read ingredients to make sure everything is vegetarian (which is great because my dad doesn't read ingredients and frequently will get gelatin cookies/candies at American groceries).
Awesome grocery market, it smells like heaven. I just bought a whole bunch of spice packets and bags and now I have to take my wife down there. It's a new building, VERY spacious and the parking is great.
Coming to this Indian grocery store makes me feel like I was transported back to the farmer's market in India...
What can I say just look how full this store is......it's a great value. Always top notch.
I love this new Pioneer Cash & Carry! I must say, this is probably one of the best indian grocery stores. The customer service is always good. They recently started making fresh roti, they are awesome! I usually take them to work and they stay pretty soft.
This is my favorite shopping spot when I want to buy Indian groceries. Ample parking lot. Well maintained aisles and good selection. You literally get all kinds of stuff for Indian style cooking.
So far in LA, Pioneer is my top choice to go Indian food shopping when I have some time I want to kill. It's a bit of a hike from our place, so Kochi and I don't get to come here as much as we like. The prices are cheap and the selection is grand. This is a true market.