Atta Biscuits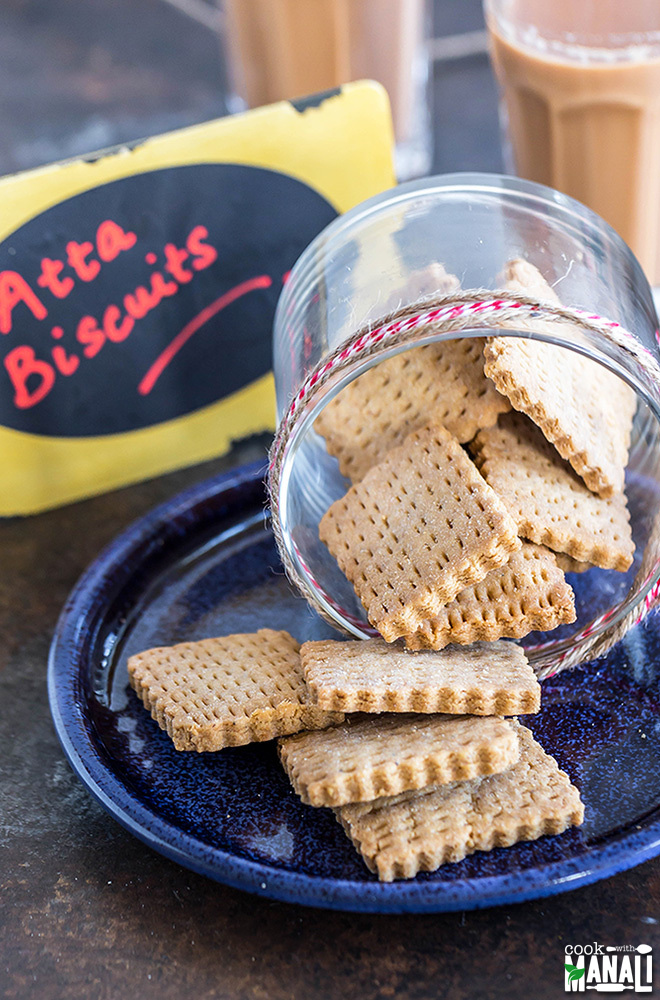 These Atta Biscuits are perfect for a snack or treat after dinner.
Prep Time

30 min

Cook Time

30 min

Total Time

1 hr
Cuisine

Course

Suitable for diet
Ingredients
For Your Atta Biscuits
1 ½ cups atta or durum whole wheat flour
½ cup ghee, melted
½ cup sugar
½ teaspoon cardamom powder
¼ teaspoon nutmeg powder
3-4 tablespoons milk
Method
1
Preheat oven to 325 F degrees.
2
Line 2 baking trays with parchment paper and set aside.
3
In a bowl whisk together atta, cardamom powder and nutmeg powder. Set aside.
4
In another bowl, whisk together melted ghee with sugar until well combined.
5
Add 3 tablespoons of milk and stir.
6
Add the dry ingredients into the milk, ghee, and sugar. Add the atta in 2-3 parts to combine properly.
7
Use your hands to mix everything together to form a dough.
8
Cover and refrigerate for 15-20 minutes.
9
Remove the dough from the refrigerator. Using a rolling pin, roll it evenly. As you roll the dough it might break apart, you may add a little milk if it does, just keep pressing and bringing the dough together from the sides as you roll to keep it together.
10
Using a cookie cutter, cut the dough into cookies about ¼ inch thick.
11
Keep rolling and cutting cookies until you are done with all the dough.
12
Place all the cookies 1 inch apart on the baking trays.
13
Bake at 325 F degrees for 22-25 minutes or until the biscuits are light golden brown in color.
14
Cool on wire rack and then store atta biscuits in an airtight container.