Gajar ka Halwa (Carrot Pudding)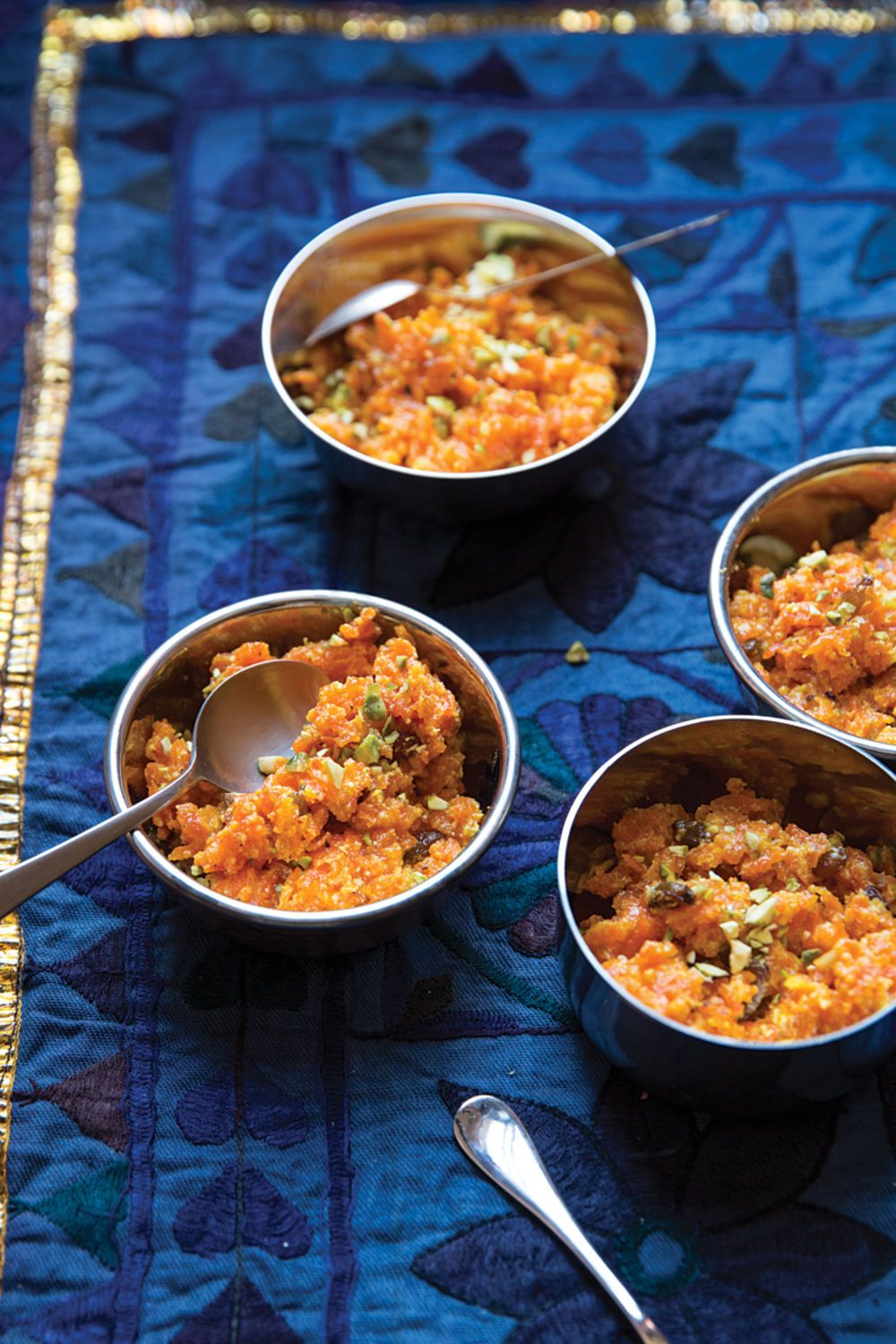 Carrot pudding is a savory dessert that's healthier than your average sweets!
Prep Time

5 min

Cook Time

10 min

Total Time

15 min
Ingredients
For Your Carrot Pudding
1⁄2 cup ghee
4 medium carrots, grated
3 cups whole milk
1 cup sugar
1⁄4 cup heavy cream
1 1⁄2 tsp ground green cardamom
1⁄2 tsp rose water
2 TBSP golden raisins
2 TBSP chopped cashews
1 TBSP chopped almonds
1 tsp minced pistachios
Method
1
Melt 1⁄3 cup ghee in a skillet over medium-high heat. Stir in carrots.
2
Add milk and bring to a boil.
3
Reduce heat to medium. Cook while stirring occasionally until carrots are tender and sauce is thickened, about 30–35 minutes.
4
Stir in sugar, cream, cardamom, and rose water. Cook until sugar is dissolved and halwa is thick, about 25 minutes.
5
Melt remaining ghee in a skillet over medium-high heat.
6
Cook raisins, cashews, and almonds until raisins are plump and nuts are lightly toasted, about 3–4 minutes.
7
Stir mixture into halwa and garnish with pistachios.
8
Serve at room temperature.