Mango & Turmeric Rice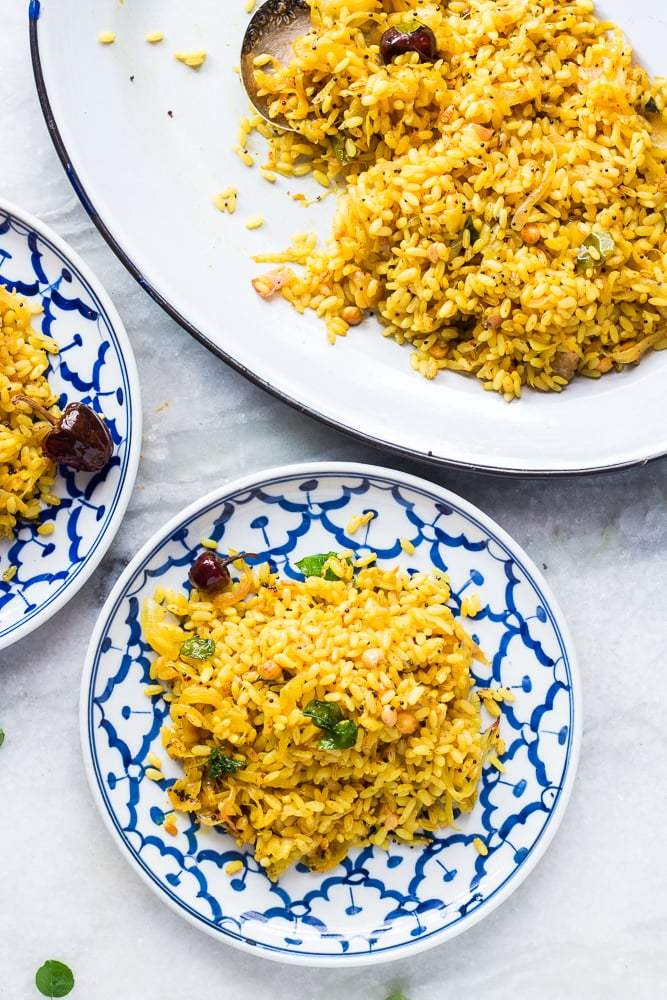 Mango & Turmeric rice is the perfect side to your main dish! Try this recipe to add a little spice to your life.
Prep Time

10 min

Cook Time

15 min

Total Time

25 min
Cuisine

Course

Suitable for diet
Ingredients
For Your Mango & Turmeric Rice
1 cup brown rice
2 tablespoons olive oil
1 teaspoon mustard seeds
1 teaspoon urad dal (black gram skinned)
1 teaspoon chana dal (split gram skinned)
2 red chilies, dried
1 onion large, sliced
1 mango, peeled and grated
1/2 teaspoon chili powder
1/3 teaspoon turmeric Powder
2 sprigs curry leaves
Salt to taste
Method
1
Pressure cook brown rice for 12-15 minutes or until cooked through. Set aside.
2
Heat oil in a pan. Add mustard seeds, urad dal, chana dal and red chilies. Saute for about one minute or until golden brown.
3
Add onions to pan and cook for 3-4 minutes. Add raw mango.
4
Cook the mango until it starts wilting slightly (one to two minutes).
5
Mix in red chili powder, turmeric powder, salt and curry leaves.
6
Add cooked rice and toss everything together.
7
Cover and cook on low flame for 3-5 minutes.
8
Sprinkle with a few more curry leaves or coriander and serve hot.
Original recipe is located here: http://myfoodstory.com/raw-mango-and-turmeric-brown-rice-recipe/