If you ever have the chance to visit South India, you should remember to bring lots of water with you. South Indian Cuisine, which is well-known for its extremely spicy foods, largely comprises the cuisines from the states of Karnataka, Kerala, Andhra Pradesh and Tamil Nadu. Eating South Indian cuisine is not for the lighthearted as it is considered some of the hottest food in India, so don't forget to pack a canteen on your journey.
Where to Find the Flavors of South India
South Indian food is usually categorized into six groups of flavor – sweet, sour, salty, bitter, spicy and astringent. Most South Indian Recipes imply that you take into account all of these flavors in every meal. These flavors help provide nourishment, lessen hunger, and balance food absorption.
Here is a list of Indian foods that make up the six flavors of South India: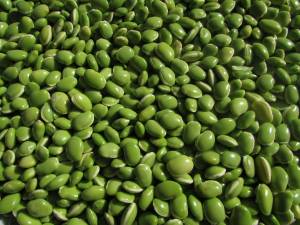 Sweet: Butter, milk, sweet cream, ghee, wheat (clarified cooking oil), rice, and honey
Sour: Limes, yogurt,citrus fruits, mango, and tamarind
Salty: Salt and pickles
Bitter: greens, bitter gourd, turmeric, and fenugreek
Spicy: ginger, chili peppers, clove, black pepper, and mustard
Astringent: lentils, beans, turmeric, vegetables as cabbage, cauliflower, and cilantro
Wake Up with a South Indian Breakfast
We all know that eating breakfast is one of the most important things to do every day. This is true for everyone in the world, but South India has a diverse breakfast dishes that you can't find anywhere else and that will leave you salivating just by reading the menu.
South Indian Breakfast Menu:
Idli: This dish is a heavy South Indian breakfast item. It is a fermented batter of powdered rice and lentils, steamed in small round moulds.
Medu Vada: Want to spice up your morning? This dish is deep-fried chana dal (brown chickpeas) with an urad dal (black bean) batter with hot seasoning.
Dosa: Dosa is a urad dal batter and rice mixture. They are made into thin, circular pancakes. There are a few ways to make Dosa. Though the most ordinary one is dosa plain, it is not unusual to find variations such as, Indian Masala Dosa, Rava Dosa (the long-established dosa batter with semolina, onions, green chillies, etc.)
Upma: If you are looking for a dish similar to oatmeal, look no further. Try Upma. This dish is a hot porridge made with broken wheat or semolina.
Pongal: For a mild fire in your mouth, try Pongal. This dish is a mild, yet slightly fiery, rice porridge.
Chapati: Many people outside of India have heard of Chapati bread. This is an Indian flat bread made with wheat flour. It is eaten alongside many dishes all over South India and the rest of the country.
South Indian Food by State
Each of the states of South India have their own unique style and method of cooking that adds to the distinct flavor of their dishes. Sambar, a lentil stew prepare with tamarind, is prepared in all the four states of South India, yet a true food connoisseur can easily tell the difference between the preparation in each of these areas.
Food from Tamil Nadu forms an integral part of South Indian cuisine and balances between both non-spicy and spicy dishes. Though people from the state do consume non-vegetarian items, especially seafood as it is popular along the coastal areas, the meat and fish consumption is much lower than other areas in the world, such as the United States.
Food from Kerala also has an assortment of both non-vegetarian and vegetarian dishes. Since Kerala is known for its coconuts, this ingredient finds its way into a number of meals within the state. Seafood is pretty popular within the state as well and is consumed daily.
The food of Andra Pradesh is considered to be extremely spicy. The dishes in this region are known to be very hot and to have a tangy taste to them. Both vegetable and lentil based dishes are common in this region of the country.
Among South Indian food, Karnataka dishes are considered the most mild. They often have generous doses of palm sugar, jaggery, and very minimal use of chilli powder. The majority are vegetarians in this area, so vegetarian meals are immensely popular in this state.
Experience South Indian Cuisine
South Indian cuisine is a brilliant combination of nutritional balance, aroma, flavors, tastes, colors, seasonings, and visual appeal. If you ever happen to go to the southern part of India, you now know what to expect and what you will find to eat. It can be an adjustment for any traveler to become accustomed to South Indian cuisine, but it is well worth it.
We know that not everyone has the opportunity to travel overseas to taste South Indian eateries, but you can experiment on your own by visiting a local Indian grocery store to find ingredients, spices, and more, to create wonderful South Indian dishes. If you are unsure of what to add to your Indian dishes, visit our store Pioneer Cash & Carry and let us help you find what you need to add a little spice to your life!
Want to Travel to India with Us?
Visit our other articles to discover more about Indian cuisine throughout the country!